With a background of expertise of more than 40 years, Bernati has focused its activities on high precision transmission components and energy-efficient electric motors. Through the years, Bernati's strategy has involved serious investments in modern plants, machinery, and state of the art technology.

We offer the most complete and qualified selection of low-voltage motors and worm gearboxes for general applications, accessories and components, engineering, design, and customer support, as well as dedicated and customized solutions for specific applications.

Today we have specialized and dedicated teams ready to export around the globe, making sure we offer our customers the most competitive and innovative products.
FOR WHOM WE WORK
INDUSTRIES
Food & Beverages
Ceramics
Automotive
Paper
Cork
Electrical
Injection moulding
Foundry
Chemical
Wood
Textile
APPLICATIONS
Packaging
Machinery
Hoisting and Lifting
Maintenance
Assembly and disassembly
WHAT WE AIM
Bernati was born to enhance efficiency and productivity by creating the most competitive set of products. We work with open-mindedness to take risks. We believe this entrepreneurial drive, together with our commitment to integrity and rigor, as well as our ability to have the best people in our teams, will certainly allow us to keep offering our clients the most competitive and innovative solutions.

Our motivation lies in the possibility to become a reference of excellence and innovation in the electric motors and gearboxes technology.

And this is why we work hard every day.
WHAT WE KNOW BEST
Bernati motors are designed and adequate for all industrial applications in compliance with their technical characteristics.

Bernati's motor range comprises:

Three phase motors with aluminium frame
Three phase motors with cast-iron frame

Three phase brake motors with aluminium frame

Single phase motors with aluminium frame
Single phase motors with double capacitator and aluminium frame
Bernati worm gearboxes are a high quality, modular solution for transforming power in the required format (speed and torque) to drive any application. Bernati gearboxes include square worm gear reducers constructed with reliability and versatile mounting in mind, and worm gear reducers manufactured to provide versatility to traditional applications, with improved engineering details.

Bernati's gearboxes range comprises:
Square worm gear reducers with B5 or B14 connection flanges for IEC motors

Worm gear reducers with B5 or B14 connection flanges for IEC motors
Discover the complete line of electric motors and gearboxes meeting and exceeding efficiency levels.
Electric Motors
Gearboxes
WHAT WE FOLLOW
Bernati wants to achieve greater goals. Our values dwell in simple principles as if they were rules. By following those rules, we meet our clients on the road to success.
RESPECT
Respect is the guiding value of all our work. Open and honest communication leads to a trustworthy, diversified, and sustained environment. We believe that everything begins with respect and that we mostly need to embrace that value into the future.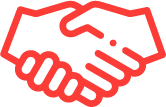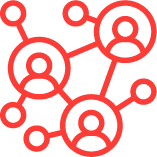 TEAMWORK
Our success comes from the success of each of our talents. As a team, Bernati thrives every day to build a work environment of trust, improving and developing the best solutions to benefit our customers and continually respond to the expectations of our people.
EFFICIENCY
We work towards improving efficiency. We truly believe that our performance depends on how productive and focused we are and that mostly lies in a conscious and continuous effort of improved efficiency.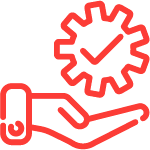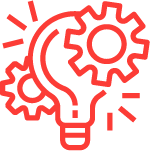 INNOVATION
We constantly strive to redefine the standard of excellence in everything we do, and that includes a constant investment in new ideas and technologies. We always look ahead, and innovation is the first step to face and conquer the future.
SUSTAINABILITY
We believe that it is in everyone's hands to play an active role in society, to create a more balanced and greener environment. We are not only focusing on the economic success of our business, but also on the impact that our decisions make on society.

Find out how Bernati is contributing to a more sustainable world.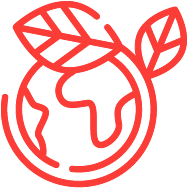 SALES NETWORK
Bernati offers a personalized service that can respond to the most varied needs. Our specialized solutions of high precision transmission components are available to all parts of the globe, and our online platform allows us to respond to your needs in real time. Our distributor network has a strategy of excellence that allows us to have an immediate response for you anywhere in the world. Wherever you are, we know we have the right solution for you.